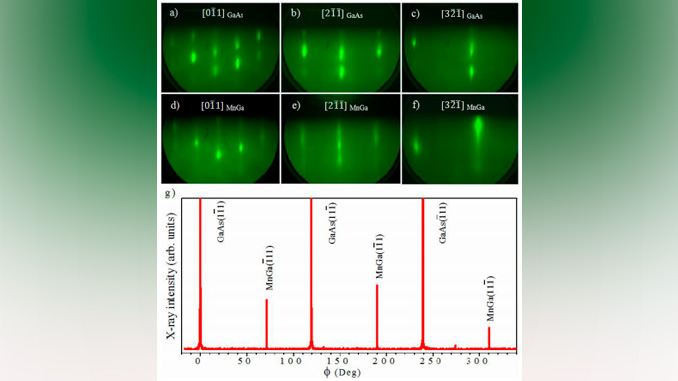 Writers: A. W. Arins; H. F. Jurca; J. Zarpellon; J. Varalda; I. L. Graff1; A. J. A. de Oliveira; W. H. Schreiner; and D. H. Mosca.
Keywords: ultra-thin films; magnetization
Abstract: We report on high quality MnGa epilayers directly grown on GaAs(111)-(1 × 1) reconstructed surface. MnGa layers are characterized by the stacking of (111) planes of tetragonal zinc-blende structure, which are rotated by 11° with respect to the underlying (111) planes of the GaAs lattice. These ultra-thin MnGa epilayers with lattice parameters a = 0.55 nm and c = 0.61 nm are stabilized for thickness between 5 and 20 nm with a net magnetic moment of 3.2 μB per Mn atom. These epilayers are potentially suited for semiconductor spintronics applications due to the reversal of its magnetization in relatively low magnetic fields.